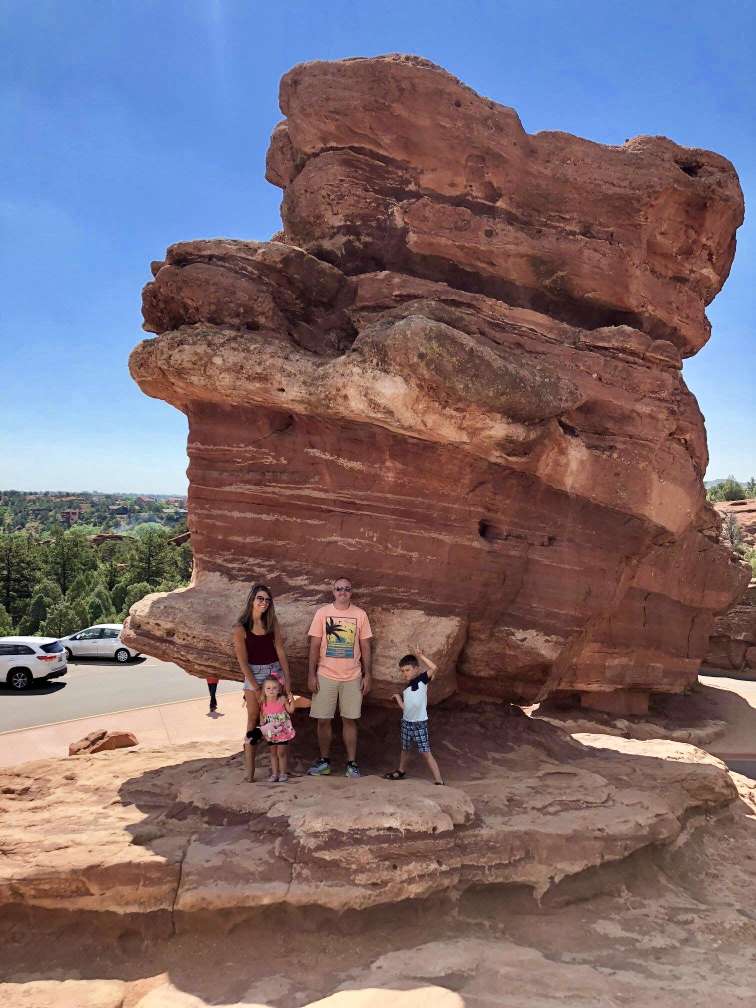 Nicole DeRubertis is a New Fairfield mom of two who loves to be on the go with her family. She is the voice behind DeRo Destinations, in which she writes about her family's travel experiences creating useful tips that will help make travel easier on parents. With Spring Break on the horizon, I chatted with Nicole about her favorite spots in our area and all things travel. SPOILER: She knows Disney and dedicates a whole section of her site to planning the ultimate trip.
Where are you originally from and how long have you lived in New Fairfield?
I am originally from nearby Carmel, NY and have lived in New Fairfield for 9 1/2 years.
Child(ren) and Age(s)?
I have a son, Luke, who just turned seven, and a daughter, Riley, that is three.
One thing people would be surprised to know about you…
I love all things crafty! I could wander the aisles of Michael's for hours. Who am I kidding?! I DO wander the aisles of Michael's for
hours. Haha I have a Cricut and make tons of things with it and have an Etsy shop.
Favorite things to do with your kids?
I love to spend quality, uninterrupted time with my kids. In the digital age, it's so hard to unplug and just be in the moment. I try my best to
do this often, giving my full focus to my family. During this time, we may go to a playground, out to eat, or even just play a board game at home.
Favorite spot in our area?
Currently, we are all about Bounce. It's such a fun place to go, to keep the kids active, and I love bouncing around with them too! In the warmer months, we like to head outside to any local playground. Living in New Fairfield, we often go to the town beach. It's a great place for the whole family to enjoy a summer day.
What is your proudest mommy moment?
It's hard to pick just one, as there are moments like this often. Most recently, my proudest moment was when my son came home from school and told me he earned a kindness strip. I asked him what he did to receive it. He replied that someone got hurt on the playground, he let an adult know what happened, walked him to the nurse, and followed up to make sure he was okay. Moments like this make me realize I must be doing something right!
What is the one thing you've worked on that you are most proud of?
Recently, I had a huge Mom win! My son requested an obscure theme for his birthday party and wanted to have it at home. At first, the thought of it all was overwhelming. Then, I honed into my artistic, crafty, and thrifty side to make the party perfect. The party went off without a hitch and cost less than $100! My son and all of his friends had a blast! It made me realize that kids are so easy to please and, sometimes, keeping it simple is better. (I will have a blog on this party and all the planning/prep soon).
Ok since we're talking travel, I have to ask you what's the best trip you've ever taken? It can be with or without your kids…
Each trip we take is unique and we do our best to see and do everything. If I had to pick, a trip we took to Arizona and Nevada last summer would be on top. We spent time in Scottsdale, Sedona, the Grand Canyon, in Arizona and ended in Las Vegas. Some people may think we were crazy to bring our kids to Vegas but, believe it or not, there are tons of family friendly things to do! Not much can top the beauty of the Grand Canyon! I also love the other trips we've taken to California. Those are a very close second!
Tell us about the first trip you took with your oldest? What was most challenging part?
The first time we traveled, my son was a little over three months old. We traveled to Florida, to visit my parents. I think the most challenging part of the trip was the unknown. I never traveled with a stroller, car seat, etc., so I didn't know what the standard protocol was. I looked online and didn't find much information. In regards to my infant, I didn't know if he'd sleep, scream, have a blowout diaper on the plane, etc. Because of this, I was over prepared in every way possible. I look back now and laugh at all the things I thought I "needed". I learned so much on that trip alone and tons in the years to come. I hope I can help other Moms traveling with their babies for the first time, just a little bit easier.
What's your biggest piece of advice for parents traveling for the first time with little ones?
Not to stress too much. I spent so much time worrying about how my baby may affect others on the plane. Over time, I realized that most people were super understanding and helpful. Cranky people are a small minority. I'd also suggest making sure you have all of your necessities, such a diapers, wipes, snacks, bottles, etc. easily accessible in a backpack carry on bag.
I know your kids are a bit older, but how do you handle meltdowns during, let's say a flight, where there's literally no place to go to quiet your child down?!?
Oh boy, I've dealt with it all over the years! One of the most important things is for you, as a Mom, to keep your cool. It's so easy to get frazzled. Keeping calm will help you and your child immensely. When on a flight, I'd make sure first the meltdown wasn't because of pressure in their ears. For little ones, this can be an issue during take off and landing. Try to give babies a bottle or pacifier during the time. Older kids should have a drink or snack. In other instances, I'd go into my backpack, that is usually packed with a ton of kids items to distract the kids. Oftentimes, I will purchase a few random little toys prior to the trip and take them out during the flight. This usually will distract them from whatever they're upset about. However, sometimes there's no distracting them. My daughter had a few flights that she pitched a fit because she didn't want to wear her seatbelt during takeoff. Of course, this is non-negotiable. In this case, I had to try my best to calm her, while keeping her in her seat, buckled up. It wasn't easy, but she eventually calmed down and fell asleep. As mentioned above, most people have been in your position before and are understanding. If you're doing the best you can as a Mom, people will see.
I mentioned earlier that you're a bit of a Disney expert. I also want to mention travel to Disney intimidates me a lot with a toddler! I love the post you did here on tips for Disney. Can you take us through your top 3 Disney recommendations?
Disney can be so overwhelming and is vacationing on a different level! If you do it correctly, it'll be an amazing experience, but it does take a lot of planning, preparation, and patience. Here are my top three, although I could go on for days… 🙂
1. When planning your days, be sure to factor in some downtime. If you plan on being at a park from morning to night, you're setting yourself up for meltdowns and cranky kids. We always plan some downtime in the afternoon. If we are planning an early morning the following day, we make sure we are back early the night prior to get some rest. Or, if we are doing a park a night, we may plan to relax at the resort that day so we are refreshed for the night. We've seen so many people go too hard and end up exhausted and burnt out by day two. Kids AND adults need this downtime.
2. If you have a toddler that is all about a certain character or attraction that you absolutely must do, book a fast pass prior to your trip for this experience. A fast pass is booked ahead of time and gives you an hour window to see the attraction. The best part of this? You do not have to wait in ridiculously long lines! Because of our planning and prepping, we never wait in lines for rides.
3. Bring your own snacks. We all know how kids love to consistently snack. If you're buying snacks at the park every time they claim to be "hungry" you'll be broke! Bringing snacks from home is not only a money saver, but you can control what your kids are having and know you have what they like. We pack snacks for our kids and then usually allow one special treat a day, like a Mickey ice cream or pretzel. In addition to snacks, Disney also allows you to bring water and drinks in. We sometimes do this, but drinks can be heavy to carry in a backpack or push in the stroller. Plus, summers in Orlando can be brutal; bottled water ends up being too hot to drink in no time. Many places offer free iced water. That's what we usually do and it works out great.
You can follow Nicole's travels on her blog here and on Instagram here. If you're traveling solo with your kiddos this Spring Break, you'll want to read this post. Traveling for the first time? Check out Nicole's recommendations on what to pack in your carry-on here. Besides written posts, she also includes videos (major time saver for busy multi-tasking mamas).