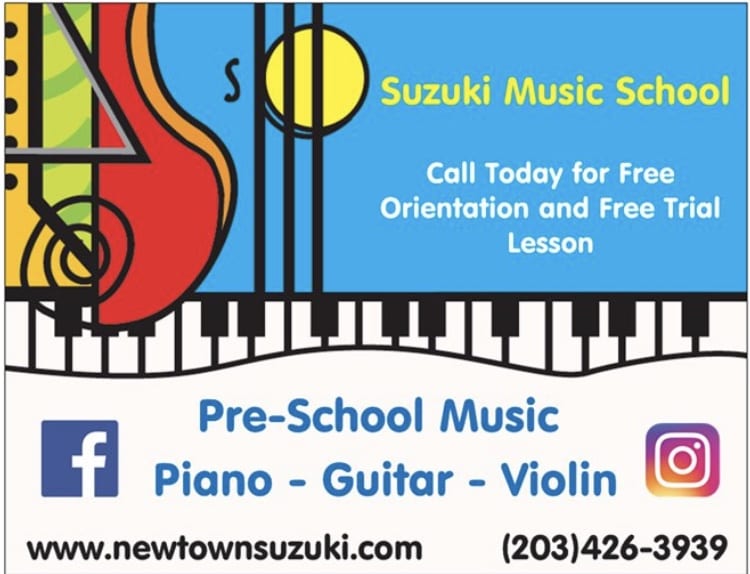 Rock Elite Music Academy
45 Main Street
Newtown, CT
P: (800)234.2204
E: [email protected]
Music Learning Center
425 Main Street
Danbury, CT
P: (203) 748-1444
E: [email protected]
Musikgarten
P: (203) 885-2246
E: [email protected]
Bethel Music Center
237 Greenwood Avenue Suite #101
Bethel, CT
P: 1-800-276-7974
Route 7 Music
246 Federal Road Unit C-12
Brookfield, CT
P: 203-775-6377
Academy of Music
2 Indian Hill Lane
New Fairfield, CT
P: 203-241-6775
E: [email protected]
New Fairfield School of Piano
8 Hillcrest Drive
New Fairfield, CT
P: (914) 886-2244
E: [email protected]
Bearclaw's Academy of Music
39 Park Lane Road
New Milford, CT
P: (860) 210-1717
E: [email protected]
World Champion Taekwondo – Newtown
125B South Main St
Newtown CT 06470
P: (203) 304 – 9406
E: [email protected]
Porco Karate
113 Church Hill Road #1
Sandy Hook, CT
P: (203) 426-2427
E: [email protected]
SDSS Martial Arts
6 Queen Street
Newtown, CT
P: (203) 426-4227
E: [email protected]
Newtown Moo Duk Kwan
4 Primrose Street
Newtown, CT
 P: (203) 494-4693
E: [email protected]
Connecticut Martial Arts
67 Newtown Road
Danbury, CT
P: (203) 792-1544
E: [email protected]
Danbury Martial Arts Center
17 Pickett District Road
Danbury, CT
P: (203) 246-0480
Bethel Academy of Martial Arts
268 Greenwood Avenue
Bethel, CT
P: (203) 792-1050
Bethel Tae Kwon Do
120 Greenwood Avenue
Bethel, CT
P: (917) 617-9404
E: [email protected]
American Tiger Martial Arts Academy
108 Hawleyville Road
Bethel, CT
P: (203) 798-3646
Family Martial Arts Center
14 Del Mar Drive
Brookfield, CT
P: (203) 441-0808
E: [email protected]
Lang's Martial Arts
540 Federal Road, Unit 1
Brookfield, CT
P:  203-312-4140
E: [email protected]
World Champion Taekwondo
317 Federal Rd
Brookfield, CT
P: (203) 885-0909
E: [email protected]
World Champion Taekwondo
28 Route 39
New Fairfield, CT
P: (203) 746.5422
E: [email protected]
Modern Self Defense & Training Center
507 Danbury Road
New Milford, CT
P: (203) 482-9429
E: [email protected]
North Star Karate
145B Danbury Road
New Milford, CT
P: (860) 355-8469
Hong Olympic Taekwondo Academy
89 Danbury Road
New Milford, CT
P: (860) 799-7824
E: [email protected]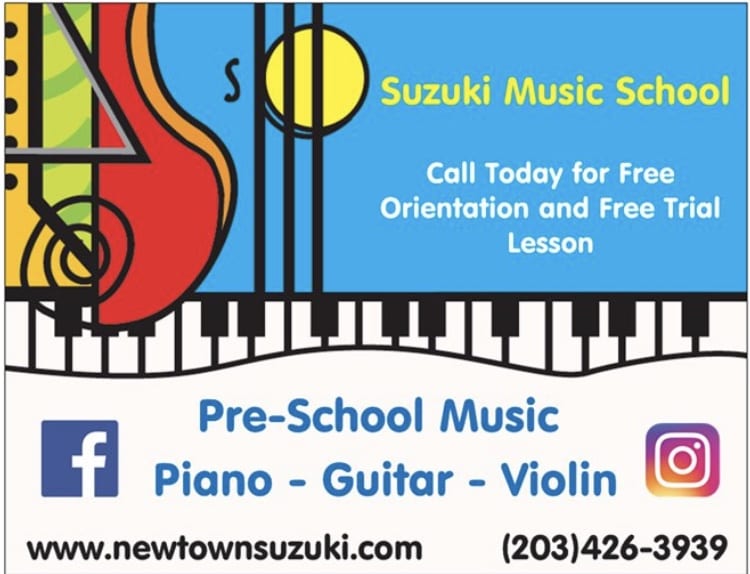 Music Together of Newtown, Monroe, and Trumbull
P: (203) 521-3013
Gymnastics Spectrum
69 Kenosia Avenue Extension
Danbury, CT
P: (203) 790-8034
Mommy & Me Salt Sessions – Tuesday 10AM and Saturdays 9AM
Newtown Salt Spa
43 South Main Street, Suite 3
Newtown, CT
P: (203) 491-2212
Robbyn's Nest Education Center
Rt 37 Sherman Commons, Suite 3
Sherman, CT
P: (860) 354-0099
Well Adjusted – Mommy & Me Yoga Classes (call for details)
499 Federal Rd #18
Brookfield, CT 06804
P: (203) 775-7102
E: [email protected]
Inner Child Yoga
97 South Main Street
Newtown, CT
P: (203) 304-1817
E: [email protected]
Bollywood Boutique and Studios
477 Main Street
Monroe, CT
P:  (203) 340-0317
Soccer Shots Southwest Connecticut 
Fairfield County
Contact: (203) 615-8225 | [email protected]
Soccer Shots is an engaging children's soccer program with a focus on character development. Our caring team positively impacts children's lives on and off the field through best-in-class coaching, communication, and curriculum. Our coaches are the best-trained in the business. Our expert-approved curriculum is age-appropriate and aligns with childhood education standards. In addition, we provide an exceptional customer experience and ongoing communication with parents. 
To see all our program locations, dates, prices, and enroll, click here!
Is there an activity we should know about?