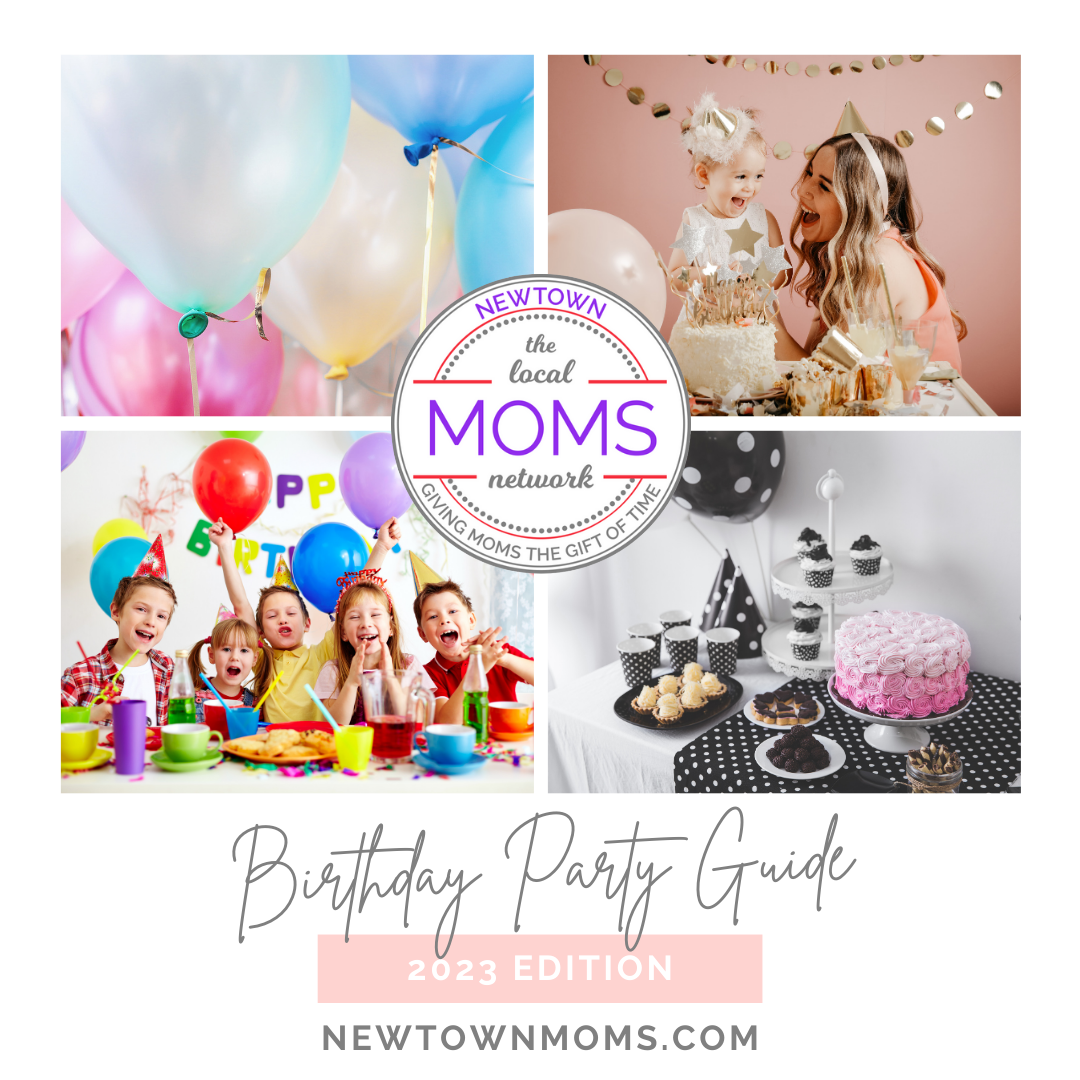 Parties – whether it be a child's Birthday Party or some other type of special event comes with a lot of planning. Our Annual Birthday Party Guide aims to simplify the process and make the research stage go smoothly. Save this guide for all of your party planning needs. A huge thank you to this year's Guide sponsors (listed alphabetically) below.
Affinity Esports Birthday Parties!
The team at Affinity Esports will ensure your birthday girl/boy will have a stellar day alongside their closest friends while making it as easy as possible on the host! They will open the main room, which plays host to 15 computers, a big screen TV, and a Nintendo Switch. Party guests will have access to games that have been rating approved by the hosting family including titles like Super Smash Bros, Knockout City, Mario Kart, Minecraft, and many others (when approved, the party can have access to T for Teen titles such as Fortnite, APEX Legends, and Valorant). Decorations/balloons, pizza, a customized cake, and refreshments will also be provided for the kids to enjoy!
Parties are generally offered on Saturdays and Sundays from 10:00am – 1:00pm however if the space is available, the team will do their best to accommodate. Parties are designed for up to 10 kids however they can accommodate up to 20 if needed at an additional cost. The cost is $500 with a 50% deposit to secure the date and the final 50% on the day of the party.
Here what parents are saying:
"Celebrating my son's birthday with his friends at Affinity Esports was a fantastic idea! The kids loved it and have kept asking me to go back. Mark and Jarryd were awesome. Thanks for this amazing initiative and helping me make my son's birthday an incredible experience, from the games to the party, everything was great! I have no doubt about the importance of what you're doing. To have these kids playing their favorite games and sports within a supervised environment, where mutual respect is fostered and encouraged is exactly what our kids need. Gaming used to be perceived as an unhealthy hobby for kids with no social skills. You guys are showing the world what it really is by turning it into the same memorable experiences we had when we were children. And our kids get to learn from you on how to be successful at their own favorite games and to enjoy the whole experience!? Kudos Affinity Esports! Well done!!" ~ Rui (Parent)
"…Mark and Jarryd were so easy to work with. Once we had the date picked and the guests invited, they handled all the other details….food, drinks, cake, decorations.  It was the easiest birthday party we have ever planned!  The party was well organized and the kids had a blast!  I can not say enough good things about the experience!  I highly recommend having your child's next birthday party at Affinity Esports!" ~ Christine and Forrest Irwin (Parents)
Book Danbury Ice Arena For Your Next Party!

 Celebrate your birthday at the coolest spot in town. With our newly renovated rinks, party rooms , and a highly trained staff that keeps kids active, Danbury Arena is the perfect location for your child's birthday. Danbury Arena offers a fun, safe environment for all ages and abilities. Plus, as a parent all you do is relax or join the fun on the ice!
For more information, please visit here.
 Stay up-to-date with the latest news from Danbury Ice Arena by following along on Facebook & Instagram.
Whether it's dancing all night for a sweet 16 or seeing your favorite characters on the big screen, Edmond Town Hall offers several options for you to host your next occasion!
Alexandria Room is most popular for parties to get dressed up and dance all night! Commercial kitchen available.
Gymnasium has been used for parties to expand the limits. The high ceilings can fit a bounce house while still having plenty of room for other festivities.
Movie Theater parties offer the chance to see your favorite movie on the big screen! Choose from morning or afternoon party times. Let us know what film you'd like or choose from our library. Let us open the concession stand for the complete movie experience! 
For more information look at our rentals page. To book your party simply submit your request through our reservations calendar, or contact us at [email protected] or call 203-270-4285.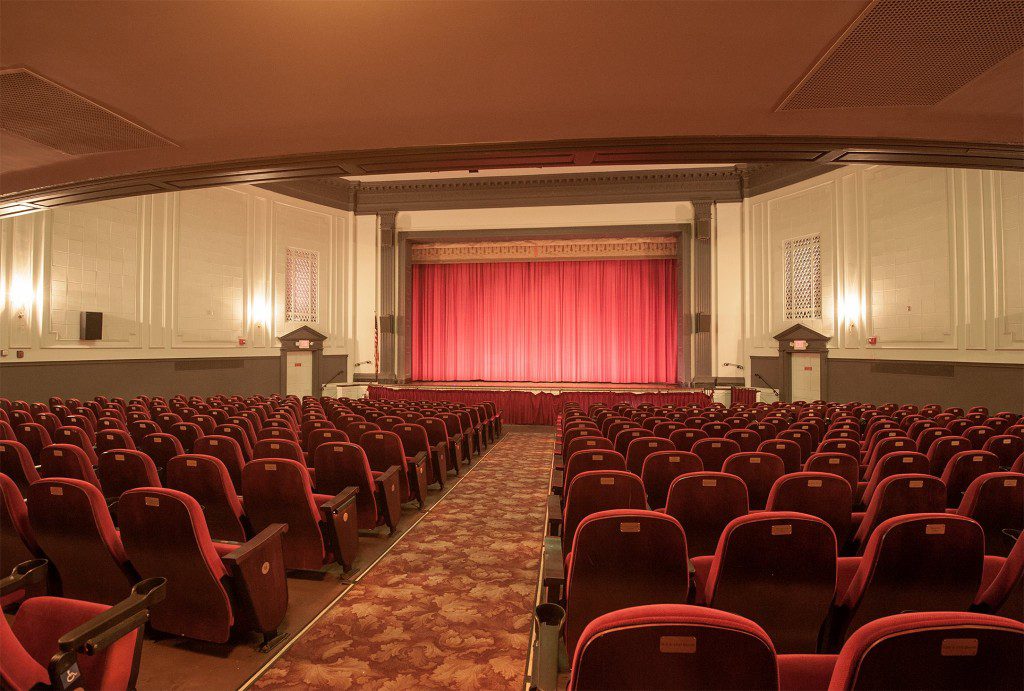 Taekwondo, a traditional Korean Martial Arts form helps build self-esteem and discipline. World Taekwondo Newtown is pleased to offer Birthday Parties including the following:
Introductory Taekwondo Lessons:

No experiences needed!

Learn Taekwondo basic punches, kicks, and breaking skills.

Fun Games:

Dodgeball, hide and seek, Korean version of green light and red light, obstacle course, racing and so on!

Depending on birthday girl/boy preferences!

Cutting a Cake With A Sword: Cut a birthday cake with a special samurai sword!
Taekwondo Demonstration:

Master Heny will demonstrate her special technique!

Breaking a Board:

All guests will have a chance to break a wooden board and take it home as a souvenir!

Guest Book On The Wood Board: Friends will sign their names on the special wood board and you will take it home as a guest book! 

Home Birthday parties are also available for this program!
All this for 15 guests plus the option to add additional guests at an extra charge! Birthday parties typically take place on Saturdays from 1:30PM – 3PM.
World Champion Taekwondo is located at 125B S Main St, Newtown, CT, 06470. For inquires, please contact Hyeeun Kim by emailing [email protected].

Birthday parties at Strikers of Brookfield feature an action-packed hour & a half of bowling and thirty minutes in our party room. Pick from one of the packages below.
Strikers of Brookfield is located at 840 Federal Road, Brookfield. Call 203-775-4343 to book your party today!
VENUES
Castle Hill Chocolate
6 Queen Street 
Newtown, CT
P: (203) 270-1199
E: [email protected]
Castle Hill Farm
1 Sugar Lane
Newtown, CT
E: [email protected]
EverWonder Children's Museum
31 Pecks Lane
Newtown, CT
P: (203) 364-4009    
E: [email protected]
Newtown Community Center
8 Simpson Street
Newtown, CT
P: (203) 270-4349
Newtown Youth Academy
4 Primrose Street
Newtown, CT
P: (203) 426-0088
E: [email protected]
Once Upon a Pony 
25 Bennett's Bridge Road
Newtown, CT
P: (203) 257-1635
E: [email protected]
Rowanwood Farm
Sandy Hook, CT
P: (203) 270-8346
Danbury Sports Dome
25 Shelter Rock Road
Danbury, CT
P: (203) 778-DOME
E: [email protected]
Jumpz/Thrillz
21 Prindle Lane
Danbury, CT
P: (203) 942-2449
E: [email protected]
Danbury Ice Arena
1 Independence Way
Danbury, CT
P: (203) 794-1704
E: [email protected]
The Giggling Pig
272 Greenwood Avenue
Bethel, CT
P: (203) 919-1153
E: [email protected]
Food Jules
P: (203) 414-6346
E: [email protected]
JJStacks
537 Federal Road
Brookfield, CT
P: (203) 885-0074
Kidz Klub
7 Backus Avenue
Danbury, CT
Danbury Railway Museum
120 White Street
Danbury, CT
The Cave 
13 Stonyhill Road
Bethel
The Beardsley Zoo
1675 Noble Avenue
Bridgeport, CT
PARTY SUPPLIES AND EVENT PLANNERS
This post contains sponsored content.