Start off 2021 with a focus on your own health & wellness. Below is a list to save all year of local businesses and products that will help you achieve those goals. Cheers to 2021!
Phinney's is a new, local grocer supplying produce, pantry staples, and a carefully curated selection of high quality goods. We will also provide weekly prepared dinners, available for take out only. 
At Phinney's, we value
trust and transparency.That's why we only partner with farms that run equitably, offering livable wages, safe working conditions, and growth opportunities, and with producers, distributors, and importers who feel as strongly about keeping it real as we do. 
It all starts with our embrace of regenerative agriculture, a form of food production that puts our planet first. We support farmers who engage in this progressive practice by stocking our shelves with what they grow, and telling their stories — because we believe in high-quality goods and high-quality people. 
Most importantly, we consider every customer a guest in our home.
When you come to Phinney's, you're not only getting the best food products from in and around Newtown, Connecticut — you're getting warm conversation with neighbors, and a chance to learn more about the part you play in your own local agricultural system. 
When you buy community-grown, your community grows.
Phinney's
also lives online, allowing you to shop for all your provisions from home and pick up curbside at your convenience.
Phinney's is located at 125 South Main Street, Newtown. Follow along on Instagram for their latest menus, product offerings, and more.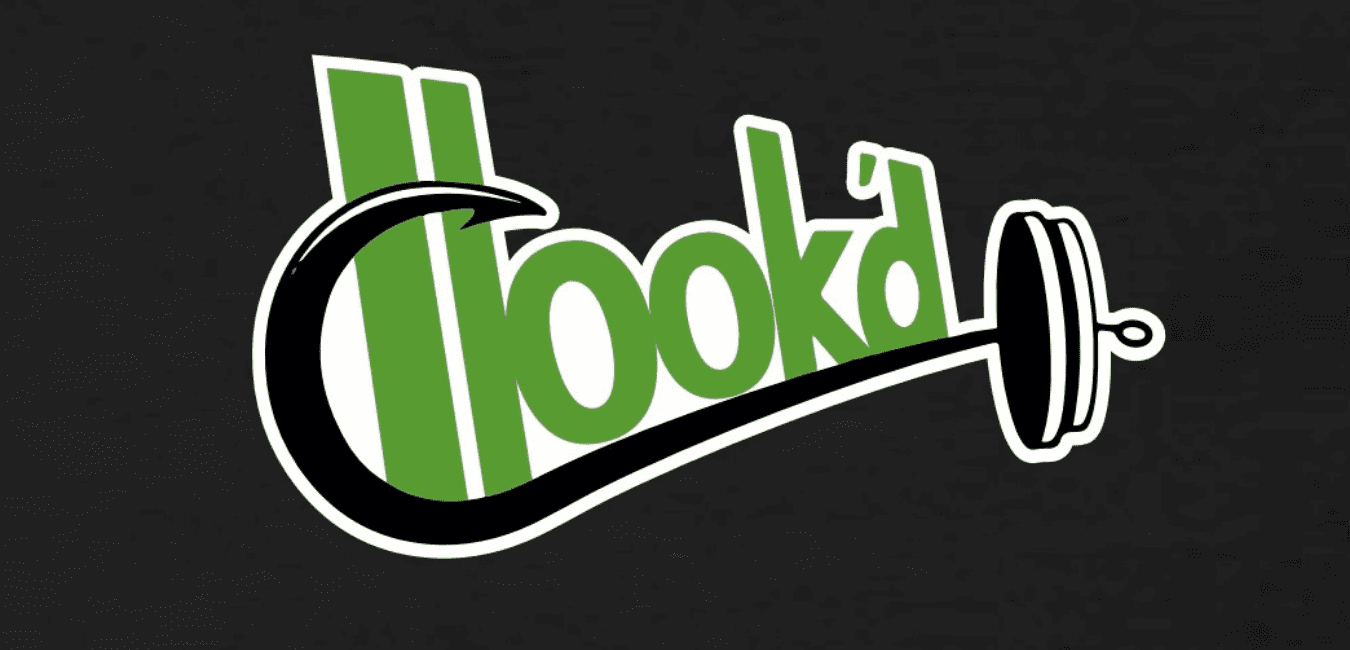 At CrossFit Hook'd we believe that fitness is for everyone and since opening in 2013 we have building a wonderful community of like-minded people who are hook'd on getting fitting, staying healthy and having fun while doing it!  The owner, Ryan and his staff are dedicated to getting their members the results they want. We offer group classes for kids and adults as well as private team training and 1v1 personal training. We also offer nutrition and lifestyle coaching and guidance.
We aren't like your typical CrossFit gym, our spacious 3000 sqft facility is clean, well lit has 20ft high ceilings as well as a big garage door for easy outdoor access in the spring and summer! We offer free towel service and clean our facility in between every class. Don't miss out on this opportunity to get Hook'd with us, contact us today for our special Newtown moms offer…
Special Offer: 
FREE Enrollment into our 30 day fitness launch program which includes:
30 days of unlimited access to all classes
Nutrition coaching + guidance
Body composition  scans to track progress
4 private 1v1 accountability check-ins with a coach to keep you on track and get results
TOTAL VALUE $500
All you have to do is complete 4 personal training fundamentals sessions with a coach first, then your 30 day access is free!!
We are here to help you reach YOUR goals, contact us today!
CrossFit Hook'd is located at 7 Turnberry Lane, Sandy Hook, CT.
FluxFit is a locally owned group fitness studio in Danbury, CT. We offer high-energy group fitness classes that encompass strength training and cardiovascular work, and each are led by one of our certified personal trainers. Each class focuses on one of our circuit style formats, but every workout is different from the next. With equipment ranging from kettlebells, sandbags, battle ropes, plyo boxes, treadmills, medicine balls, water rowers, dumbbells, BOSU trainers, and so much more, our workouts will challenge and motivate you every time you enter the studio to reach your specific health and fitness goals. Every class is open to all fitness levels, and our certified trainers are there to offer any modifications and direction necessary. Additional offerings include open gym, where you can come in and use our equipment for your own workout, and 1:1 or small group personal training. Looking to try us out? Our new year intro offer allows you to try us out for 3 weeks unlimited for only $20! No commitment necessary.
Newtown Moms readers can also save more and lock into 10% off EVERY month when you join with a membership by February 28, 2021. Call 203-743-7134 to activate this offer. For more info, please visit www.fluxfitct.com. FluxFit is located at 4 Backus Avenue, Unit C, Danbury, CT.
My name is Michaela and I am a Wellness Advocate with doTERRA Essential Oils. I am a mom of two beautiful girls and I work in the Cancer Center at Norwalk and Danbury Hospitals. I believe health starts in your home and strive to empower you to take control of your health. We use dōTERRA essential oils in our home for natural healing of every day issues! I want to help everyone learn how to use these "Gifts of the Earth" and bring natural solutions into your own lives. We are a baby wearing, cloth diapering, oil using family and it is so much fun!! I love to share as much as I can to help people live naturally for better health!!
Special Offer: Free 30 minute wellness consult with iTOVI health scan and $15 in oils (gift certificate below)
J's Homemade is a local mom owned company that produces healthy, simple, and delicious Elderberry Syrup. Elderberry Syrup is a traditional ancient remedy that is most commonly known as an all natural and effective cold & flu remedy. Elderberries, along with the other ingredients in J's Homemade, are high in vitamins, antioxidants, and have antiviral properties.
Started by a local mom,
J's Homemade
is on a mission to help keep families healthy and happy with a truly natural product that parents can trust.
J's Homemade
is hand made in small batches with organic ingredients and sweetened with raw Connecticut honey from Stonewall Apiary.  J's Syrup contains no preservatives, additives, or artificial ingredients. You can find J's Homemade Elderberry Syrup locally in many stores across Fairfield County including Caraluzzi's and Fruits and Roots in Newtown. For more information on where you can pick up or order J's Homemade visit 
www.jshomemade.com
. Stay healthy!
Julie Messina, owner of J's Homemade was one of our first Meet a Moms back in March 2019. In this interview, Julie shares her reasons for starting J's Homemade, the benefits of using Elderberry Syrup, and more! You'll also find a list of local stores where J's Homemade is carried in addition to Caraluzzi's and Fruits & Roots. Click here.
Reed Fitness & Physical Therapy is a holistic wellness center focused on all areas of health.  Our Physical Therapists are trained in injury prevention, rehabilitation, as well as fitness, nutrition, stress management and other lifestyle factors that are critical to your overall well being.  RFPT specializes in the special needs of women, from pregnancy to postpartum, incontinance, prolapse, diastasis, and return to fitness.  We offer both in person and virtual appointments that meet the needs of even the busiest Moms!  All appointments are private 1:1 with a Physical Therapist for the entire hour.  We believe movement is the best medicine, and we are committed to getting you strong and capable to handle anything life may throw your way!  Let us help you find your best self through health and fitness! 
*Special Offer: Receive our ebook "Postpartum Guide to Return to Fitness" free with any initial consultation (in house or virtual). $29 value.
Hi! I'm Dr. Debra Dlug and I own Well Adjusted, LLC, a Chiropractic Wellness Center located in Brookfield. We see patients of all ages, and not just those in acute or chronic pain. Many patients seek care at our office to help prevent and improve their health and lifestyle. Each person receives individualized treatment plans to make sure they receive the best care and see results. I believe we don't need to look just to the skeletal and nervous system, but the muscular system as well. Integrating spinal manipulation/mobilizations, stretches, rehabilitation, supplements, CBD, nutritional advise, dry needling, cupping, massage, yoga and other modalities. Our office has a focus in pre and post natal care.
I had gotten certified in the "Webster technique" while still in graduate school and continued to take classes with the International Chiropractic Pediatric Association (ICPA). I felt very strongly that the pediatric population could benefit with chiropractic care. The Webster Technique is a specific adjustment that address misalignment and imbalances in the pelvis to open up the pelvis to allow more room for the baby to move and provide more balance. Chiropractic care as been shown to maintain healthy pregnancies, help decrease discomforts throughout pregnancy (headaches, nausea, insomnia and more), reduce time of labor and delivery, relieves back, neck and joint pain plus more. After having my first baby, I truly felt the benefits of chiropractic care during pregnancy and love to share that with others. The postpartum period was not what I expected, and realized how little postpartum care we have for women. There is the 6 week check up and most commonly cleared to return to normal activities. It wasn't until after the 6 weeks did I notice a Diastasis Recti and most of all, pelvic floor dysfunction. I thought I could return back to my normal exercise activities but dealt with urine incontinence and more, as well as having back pain while taking care of my newborn. This experience pushed me to find more programs to help women postpartum. It's been a love of mine to talk with women about how to prepare for labor and ways to help their postpartum period. Many know how hard it is physically and emotionally after having a baby and then even more taking care of a newborn and having other kids to care for. Self care becomes non-existent. After having my second baby in June 2020, and taking care of a toddler, I realized even more how much we need to have these conversations about common postpartum conditions and how we can address this (Diastasis recti, prolapse, urine incontinence, other pelvic floor dysfunction, neck and low back pain, headaches and more).  
If there are any questions please feel free to contact me at [email protected], 203-775-7102. Checkout our Instagram account @welladjustedllc.com or Facebook page for workshops, parent meetups, kids yoga and more! 
Last April, Dr. Deb offered us some helpful advice on breathing, posture, and stretching while working from home. As moms, many of us are carrying a ton of tension in our neck, shoulders, and back – from carrying little (or not so little) ones, to working at a desk, to overall stress – this post provides some helpful tips. Click here to read more. 
Cerebelly is the best food for your child's growing mind. Cerebelly unites neuroscience, nutrition, and organic, farm-fresh food to give them the very best from the very start. 
Working with a team of award-winning, local formulators to handpick specific ingredients, Hugh & Grace created the first of its kind self-care products designed to detox, repair and protect your skin from toxic chemicals and hormone disruptors.
This post contains sponsored content.