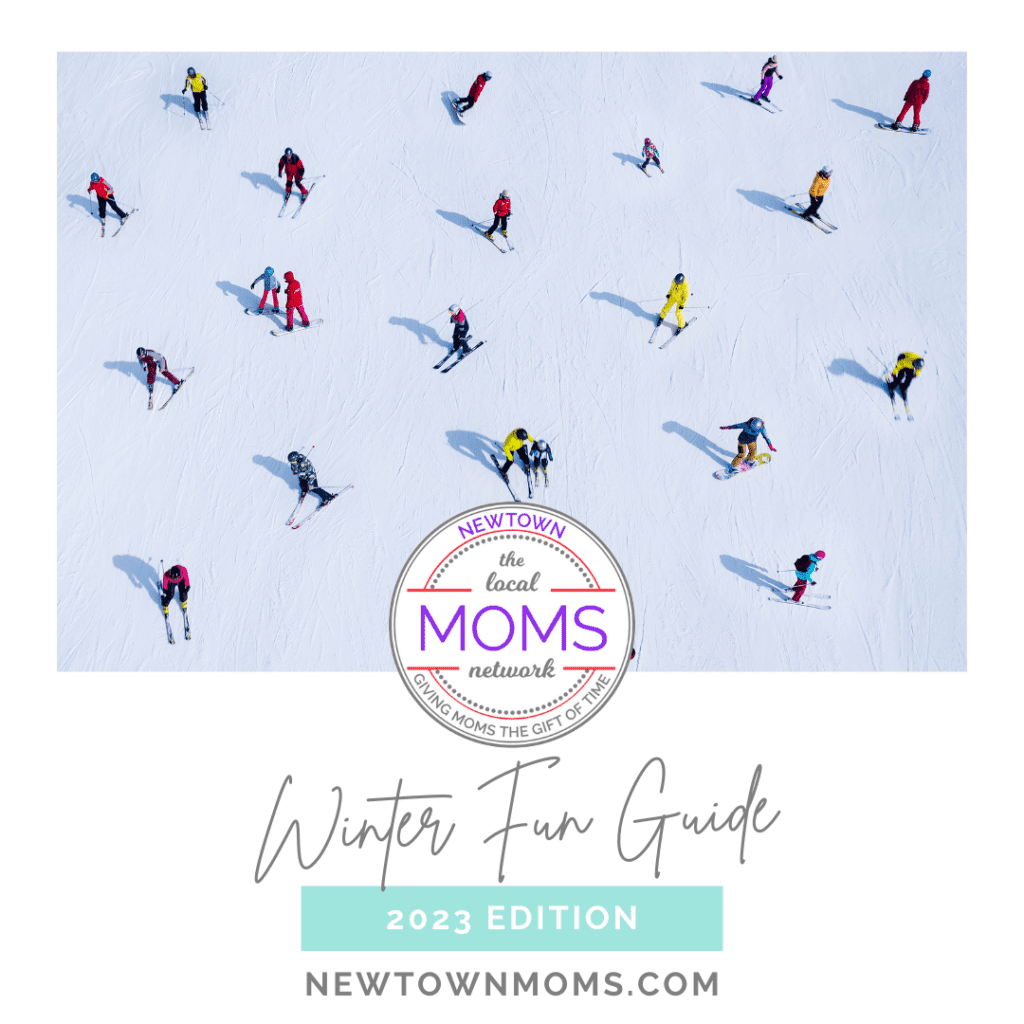 Winter is in full swing! This year in the Winter Activities Guide, we're including a list of local ski slopes, ice skating options, popular sledding spots, and of course indoor attractions for those who want to escape the cold.
Sledding
Treadwell Park
39 Philo Curtis Road, Newtown
Holcombe Hill
55 Great Hill Road, Newtown
Immaculate High School
73 Southern Blvd.
Richter Park
100 Aunt Hack Road
Tarrywile Park
70 Southern Blvd.
Bethel High School or Rockwell Elementary School
*Both located on Whittlesey Drive in Bethel's Education complex
Brookfield High School
45 Longmeadow Hill Road
Brookfield Town Hall/Kid's Kingdom
100 Pocono Road
Huckleberry Hill Elementary School
100 Candlewood Lake Road
Whisconier Middle School
17 West Whisconier Road
Southford State Falls
Quaker Farms Road
Skiing & Snow Tubing
Mount Southington
396 Mount Vernon Road
Plantsville, CT
Mohawk Mountain
46 Great Hollow Road
Cromwell, CT
*Snow tubing available. Participants must be over 42″ tall
Ski Sundown
120 Ratlum Road
West Hartford, CT
Powder Ridge
99 Powder Hill Road
Middlefield, CT
Thunder Ridge
137 Birch Hill Road
Patterson, NY
Mount Peter Ski Area
Rt. 17A
Warwick, NY
*Tubing is available. Children must be 42″ or taller to ride on their own. Riders 36″ to 42″ can ride with an adult. 
Catamount Mountain Resort
Hillsdale, NY
Hunter Mountain
64 Klein Avenue
Hunter, NY
*Tubing is available. Children must be 42″ or taller to ride on their own. Riders 36″ to 42″ can ride with an adult. 
Jiminy Peak
37 Corey Road
Hancock, MA
Ski Butternut
380 State Road
Great Barrington, MA
*Tubing is available and recommended for ages 5+.
Ice Skating
Indoor Rinks
Danbury Ice Arena
1 Independence Way
Danbury, CT
Winter Garden Ice Rink
111 Prospect Ridge
Ridgefield, CT
Brewster Ice Arena
63 Fields Lane
Brewster, NY
The Rinks in Shelton
784 River Road
Shelton, CT
Outdoor Rinks
Ram's Pasture
Main Street
Newtown, CT
Whalen Pond
Brookfield, CT
*look for "Skating" sign before heading out on the ice
Redding Community Center
37 Lonetown Road
Redding, CT
Westport PAL Outdoor Rink
260 Compo Road South
Westport, CT
Mill River Park
1010 Washington Blvd.
Stamford, CT
Osbornedale State Park
555 Roosevelt Drive
Derby, CT
For indoor fun, check out our Attraction Resource Page. It has been updated with the latest information for local museums & indoor play spaces.
Have any other favorites? Please share by emailing [email protected].