Not once, but twice in the last week, I have come across this new(ish) Momie GO app. First, it was mentioned casually in conversation and then I saw it shared as a link in a local Mom-related Facebook page. At that point, it had sparked my curiosity. I wanted to look more into it, see what it's all about, and of course bring it to you as another resource.
So clearly, off to Google I went. Although I wasn't able to find any reviews I was taken immediately to where I could download the app. I did just that because the best way to understand an app is to actually use it! Right off the bat, the app struck me as the "Tinder" of forming your mom-squad (or dad squad). When I jumped over to the Mommie Go Facebook page, that's the exact description I saw. It looks like the app has been around almost 3 years.
Setting up the app is pretty easy and the functionality is just as you would imagine it to be. It links to your Facebook page and you have the ability to select your interests and words that you would use to describe yourself. You also have the option to include a brief description of yourself. There aren't a ton of people in our area, but based on their Facebook and Instagram following it seems like there's a lot of interest out there. Here's what my set-up looked like:
You're prompted to select your interests.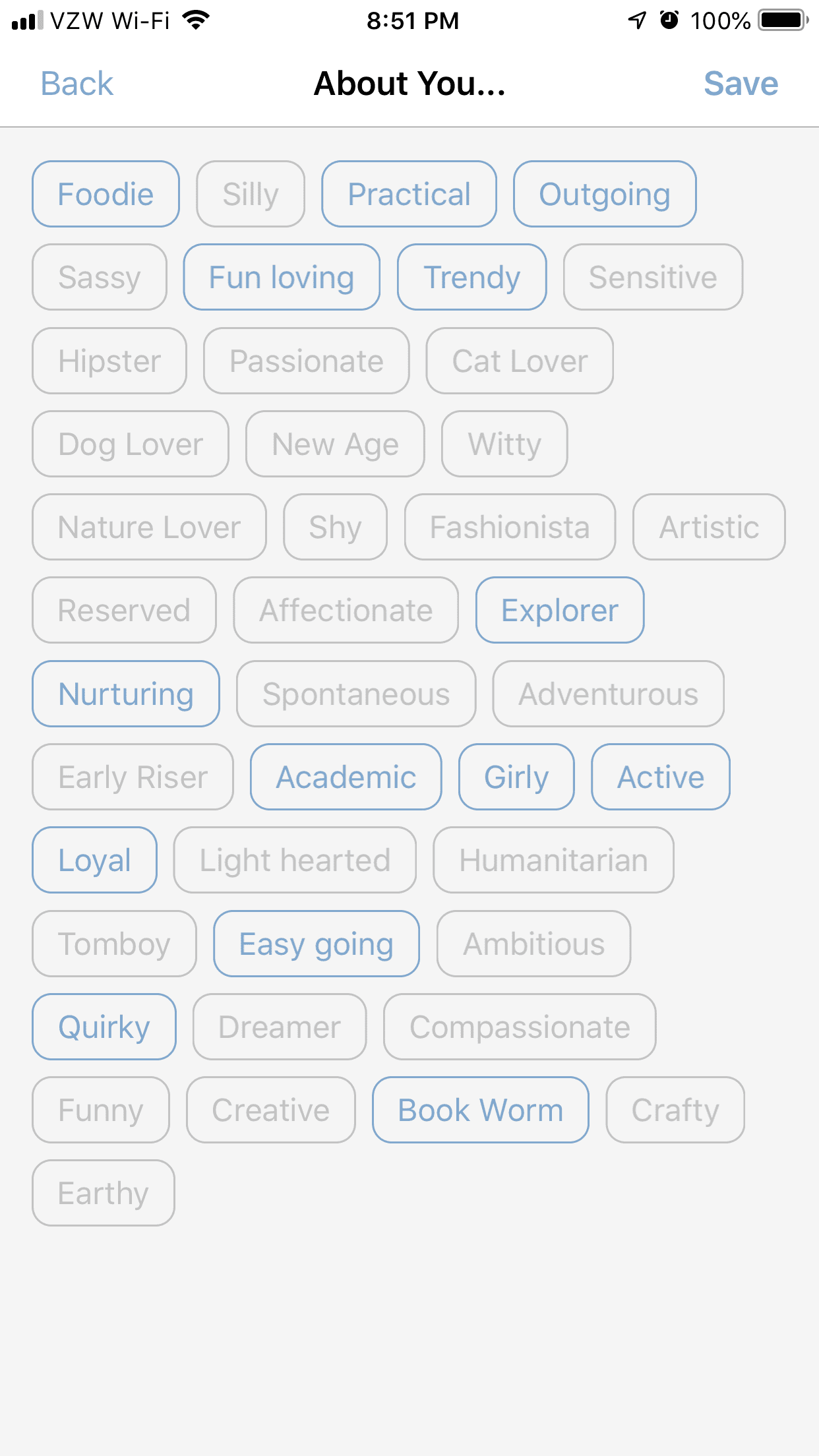 You describe yourself by selecting a bunch of different options
You can write an "about me" if you want. The app also automatically pulls in your Facebook profile pic.
So here's what I think:
I like the fact this app is another way of encouraging parents to build community. If this is your cup of tea, go for it. I totally get some people are more comfortable talking and connecting online, as opposed to approaching new people in a public setting. And of course, others just like to have a lot of options for meeting new people (I see you social butterflies).
Another part of me wonders why we need to turn to technology for connection among other parents. I wish we were all comfortable introducing ourselves and our children and letting the kids just play freely. I mean dear god, if you're like me, I'm sure you spend HOURS at the playground either alone with your child or with a group of friends. So why not introduce yourself to the other parents & kids?
This app has a special section for Dads. I love this – mainly because I see tons of ways for moms to build community, but very few options for dads.
What do you think? Will you be downloading this app and helping it to grow in popularity in Newtown/Danbury? Comment below!
All photos taken from the MomieGo App.